Se fue el 2010 y aqui lo que a mi parecer fue lo mas destacable. Como este año me he vuelto una asiadicta mas, veran que mis gustos han variado mucho, pero es lo que mas seguì el 2010...
Pelìculas

El 2010 no fue muy cinefilo,pero tres pelìculas fueron las que me gustaron mas:

Inception, ToyStory, Harry potter 7 parte1.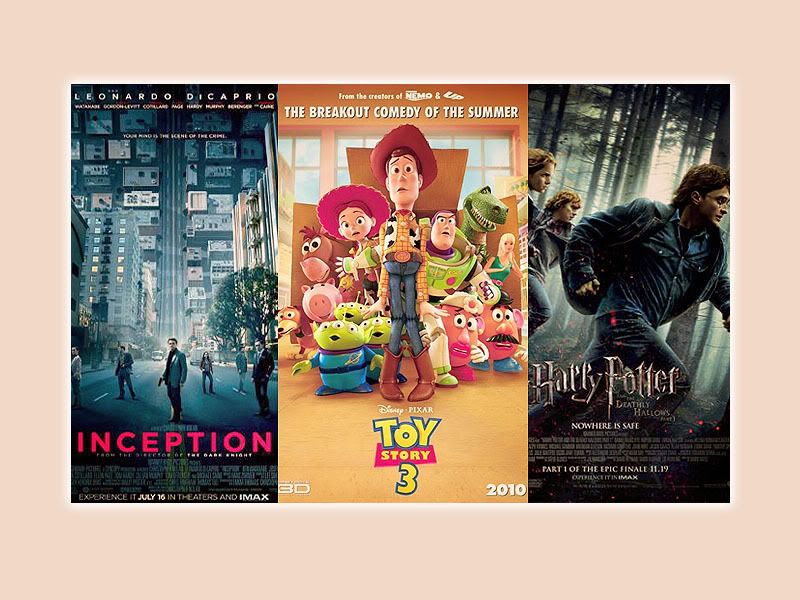 SERIES

tambien este 2010 en series tuve algunas decepciones (House por ejemplo con lo mucho que me gustaba ya se me hace aburrida, o brothers & Sisters, greek, etc)

The Big Bang Theory, Glee, The Walking Dead, Misfits, LOST, Merlin y Modern Family (sorry no lo puse por que no me di cuenta T-T)




JMusic

Estos son los artistas de Japòn que mas esuche,la sorpresa? AKB48! me gusta mucho beginner no me pude resistir.

NEWS, AKB48, Perfume (gracias a lalita_b) la recientemente casada Ayumi hamasaki y claro ARASHI! XD




Debut KMusic

El 2010 tuvo dos grandes novatos: CN.Blue y Miss A.Pero no solo ellos llamaron la atenciòn, en mención honrosa pongo a SISTAR (si otra vez olvide algo)

VNT, Teen Top (con ellos saco todo mi lado perver...) G.NA, Bebe Mignon (que voces OMG) Miss A (me duele aceptarlo pero fue un gran debut) Infinite :D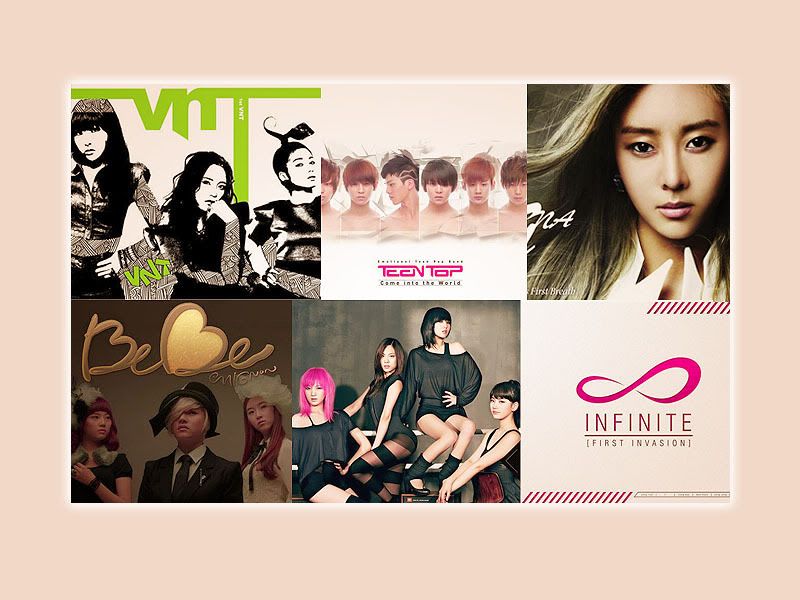 KMusic

Tambien fue un año de grandes discos, comebacks y actuaciones!

B2ST (I'm a new BEUTY!), Secret (YEAH!) SS501 (miss them...) NARSHA (la diva,loca, genial, divertida, talentosa...)CN.Blue, FT.Island, 2AM, KARA, U-Kiss,T-Ara, Gain y GD & TOP.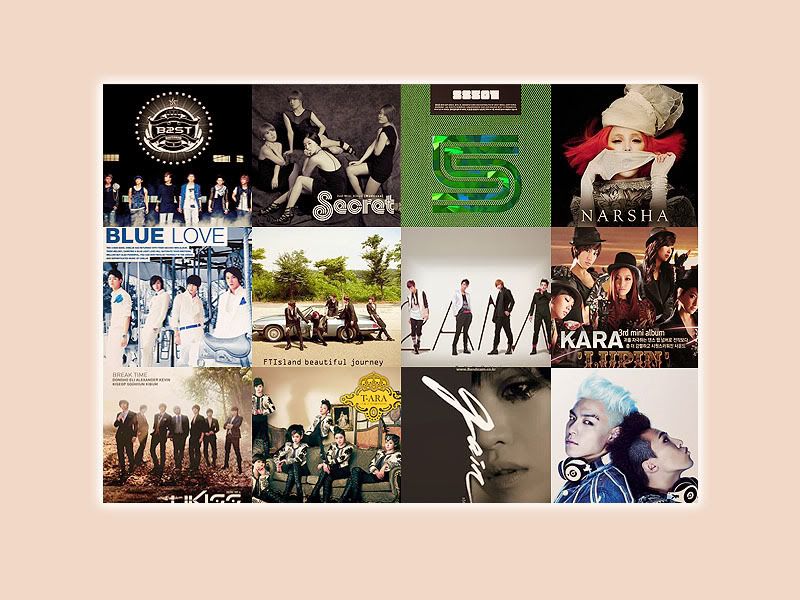 K-Dramas

Si no he puesto Cindirella Unnie es por que... hasta ahora no la veo T-T

Sungkynkwan Scandal,Playful Kiss, Secret Garden, Personal Taste, My Girlfriend is a Gumiho y Stars Falling from the Sky.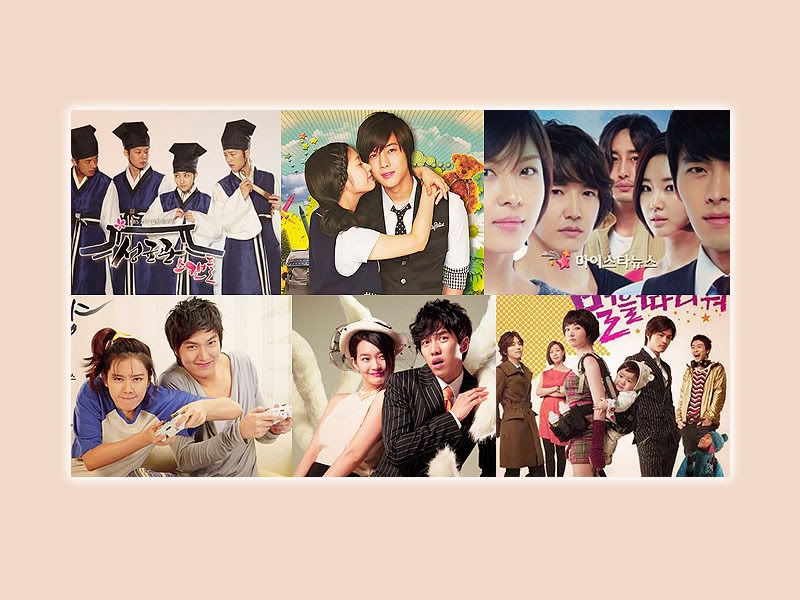 Actores

Ojo, no estan en orden :D

Song Joon Ki, Gong Yoo, Jang Keun Suk, Lee Seung Gi, Kim Hyun Joong, Kim Ji Hoon, Lee Min Ho, Yooh Ah In y... Hyun Bin! T-T me olvide de el...por que???!.




Actrices

Park Shin Hye, Shin Mi Ah, Yoon Eun Hye, Lee Min Jung, Jung So Min, Park Min Young.




Idols:

Jung Yong Hwa (CN.Blue), Choi Si Won (Super Junior), B2ST (todos los integrantes :D) U-Kiss (igual), Min Hyuk (CN.Blue), Wooyoung (2PM)




Secret (todas las unnies :D), NARSHA (Idola total!), Min Ah (Girl's Day) Hyomin (T-Ara), Nicole Jung (KARA), Hyoyeon (SNSD)




OTP's

Jo Kwon & Gain :D ,Yong Hwa & Seohyon, Taecyeon & Eunjung.




Manga

The Breaker (excelente, leanlo) Trace (este tambien y no es broma genial!) Claymore, Fairy Tail, The one, Gantz.